We all talk of improving lives, saving the environment and making a difference globally for our families and societies as a whole...BUT what are we really doing about it?? Action does speak louder than words, so lets take a look at some who are walking the talk while making it fun to do so...

GREENATHON 3: SRK UNINTERRUPTED - TOO FUNNY :-)

NDTV-Toyota Greenathon 3: Shah Rukh Khan talks about a whole lot of things, but some of the one liners... you would want to hear them again… LMAO~

SHAH DANCES TO RA. ONE'S CHAMMAK CHALLO BY AKON WITH PRIYANKA...G3

But most importantly, Shah Rukh Khan, Priyanka Chopra and Shahid Kapoor amongst others adopted 580 villages and all will be lit up with solar lanterns that will help improve the villagers' lives immensely. Just think the villagers can see what they're doing in the dark, girls can read and get better grades in school, the villagers' day to day activities and lives are made easier just by having light instead of working in the darkness. God!!! I am so thankful to all these wonderful celebrities for making a difference where it matters most and helping boost their communities. Shah Rukh Khan adopted 11 villages on this Greenathon 3 and has helped take the greenathon movement global. I don't know about you but if you asked me how I feel about all this. It would take me an eternity and more to tell you just how proud I am of my Shah...what a blessing and a beautiful example this man is to society and to me and my family. Thank you my love for all your efforts and may Allah open all the doors for you to your greatest achievements and all the success in the upcoming films Ra. One and DON 2...Words don't do you justice Shah...but you have my heart and soul and that is enough words from me for now~

NDTV-Toyota Greenathon 3: SRK dances to Sajda dedicated to him at Greenathon 3

ALL IN ALL 11 CRORES ( 110,000,000.00 INR) => 2,454,261.51 USD EQUIVALENT WAS RAISED FOR 580 VILLAGES IN INDIA WITHOUT LIGHT!! CONGRATULATIONS TO ALL WHO MADE IT HAPPEN~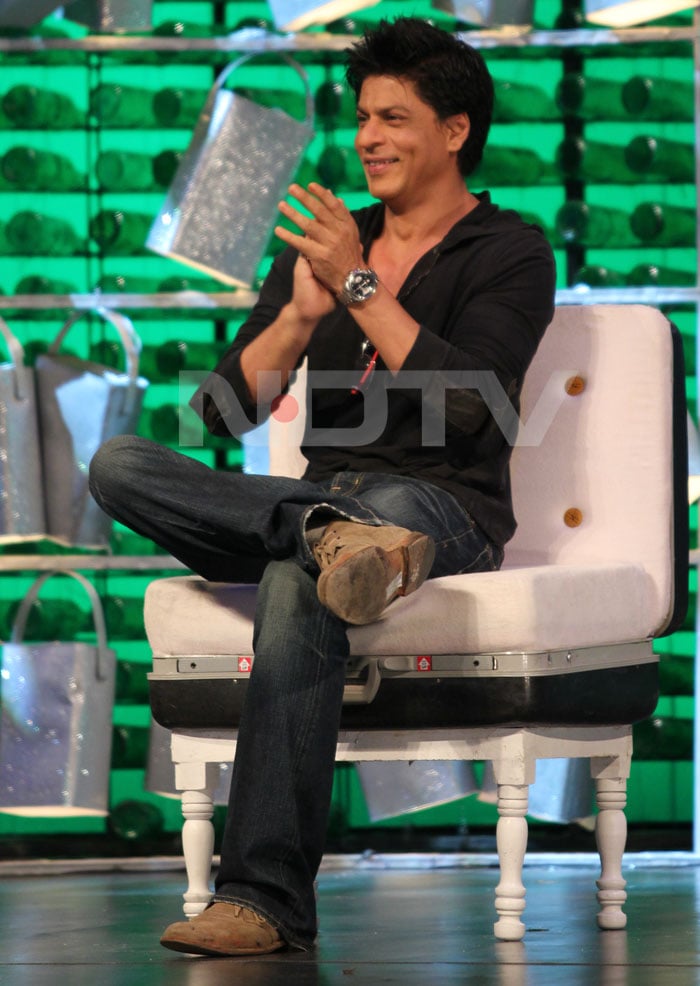 Shah Rukh Khan: I think we cannot remove plastic straight away. We need to learn how to recycle it...You're damn right baby we do need to learn how to recycle, all of us~

ASK YOURSELVES A FEW QUESTIONS AS YOU GO ON ABOUT YOUR LIVES AND TRY TO MAKE A DIFFERENCE:

How shall I stop the use of plastics in my day-to-day activities?
How shall I conserve energy?
How shall I help in stopping pollution from my side?
How shall i make a difference in another person's life?